Remember Smiling?
IRS tax debt can be overwhelming. Our tax professionals can help you navigate complex IRS debt burdens with best-in-class solutions. Call (800) 790-1507 now for a free consultation.
Civic Tax Relief helps hardworking individuals and business owners resolve tax debts through years of expertise and a commitment to ethical, efficient and professional customer care.
CIVIC TAX RELIEF
By The Numbers
Our Customers Say It Best
I did my research and compared Civic with other tax relief companies. After carefully analyzing the pros and cons I came to the conclusion that Civic is hands down the best in the business. Matt helped me out and went above and beyond what was necessary to gain my confidence in Civic Tax Relief. You can believe in this company to make miracles happen!
Larry Hays
18:30 09 Jul 20
I contacted Civic Tax Relief when I couldn't resolve my tax issues with the IRS. Luckily, their team has been tremendously valuable to me over the past few months. They were efficient, reliable, and skilled in reducing the tax burden I had. Highly recommended firm.
Sharon G. Singleton
06:04 20 May 20
This company has done an outstanding job on my tax issues with the IRS for the past two years, thus I saved a good chunk of time and money on international taxes. Their staff is always professional, patient, and available 24*7 to help out. Excellent service.
Edward Nash
06:45 15 May 20
Tax issues- like IRS notices, penalties, and audits were really painful for me. Thanks to the Civic Tax Relief team, who completed necessary formalities in no time to fix my case correctly. So, all I have to say is that if you are in dire need of solving IRS issues, this company is not just good, in fact, the best choice. I'm pleased!!
Colin Hudson
07:12 14 May 20
Civic Tax Relief was very helpful on the phone with my tax issue. And we had gotten things resolved quickly. I called 10 different tax relief places, Civic Tax Relief was the only one that worked with my budget. I can enjoy my 2020 year. Thank you so much
Ryan Marshall
06:23 20 Mar 20
The enrollment process was easy and my interactions with their team of people were all very good. it's very scary when the IRS comes after you. But having them with me let me know that it was all being handled and my balanced go negotiated from $10,000 to $367!
George A. Ortiz
06:43 18 Mar 20
It's scary when you owe the IRS, we received letters left and right! I lost sleep and stressed out over this. My favorite part of everything was the great price and we didn't have to pay at one time , they allowed us to do a payment plan according to our budget. It's nice knowing that this isn't a money hungry law firm
Aanal Likas
07:47 16 Mar 20
The person we thought we trusted to do our taxes had triggered an audit with the IRS. Everyone one that we spoke to told us to get a professional for audit case. Every time we called we got someone to update up! So refreshing !!!We highly recommend them to anyone who can't deal with the IRS on their own!
Cassi Therrien
08:31 14 Mar 20
I must say, this is one of the best tax debt settlement and tax resolution service providers in town. They resolved my IRS tax issues very quickly, professionally, and affordably. I am super satisfied with the excellent work these guys did for me.
Faith Sanderson
07:18 13 Mar 20
Thank you to Civic Tax Relief my debt with the IRS was lowered almost to zero!! It did take some time to address, but first and foremost they managed the aggressive IRS letters and did an outstanding job of representing me. Very professional informant always willing to answer any question no matter how small it may be
Felicity Blake
08:29 05 Mar 20
Civic Tax Relief helped me tremendously. My case has been handled expeditiously and there was never an instance where I felt my best interest was in jeopardy. Having direct contact numbers alleviated the stress of having to wait through prompts in order to speak with an individual always and directly. A rather quick and restful solution with the best customer service to keep me updated during the process
Dan Wallace
11:26 04 Mar 20
Civic Tax Relief has the greatest Tax team that's out there. They go for and beyond there ability to get you the greatest resolution. They will tell you your greatest options to go with, while keeping everything very professional!
James Witherspoon
21:44 26 Feb 20
The team I was assigned was fantastic. They communicated with each other and myself every step of the way. Each step, or phase, was explained to me. Total transparency. At the end the results exceeded my expectations by 200%!! No exaggeration!! Great results for my case!
Willie Beaman
01:00 17 Nov 19
They are going to help me lower my taxes. They are fast when it comes to the paper work. U have to pay a fee in the beginning and another fee when they have done their investigation, , it is all worth it if u owe more than 10,000
Shona Chestnut
14:41 07 Nov 19
The process is a little lengthy however they were able to get a huge chunk of my tax debt down!Shoutout to my agent matt!
Alison Mender
05:27 19 Oct 19
Thank you to Civic Tax Relief my debt with the IRS was lowered tremendously. They helped guide me trough the whole process and made me feel very comfortable and knowledgeable as to what they could help me out with. I'm so glad I decided to call because Civic Tax Relief helped me so much and did all the work which was a huge relief for me and took so much stress off of me trying to take care of it on my own. Thank you Civic Tax Relief!!! I highly recommend using their services.
Farrah Perry
20:31 17 Sep 19
Customer service was great, saved money. I can't complain. Thank you Guys, SERIOUSLY!
Cameron Ogmen
21:40 04 Sep 19
I hired Civic Tax Relief at the beginning of this year and was thrilled with my resolution results. They reduced $3,000 in penalties from my older tax years and got me into a non-collectible status where my balances are soon to expire. The process was lengthy but they provided updates almost every month and everyone I spoke to gave the best customer service. They were detailed and always understanding when I was going through financial difficulties. I trusted Civic Tax Relief throughout the whole process and they really were on my side. Highly Recommend!!
Tiffany Murray
23:46 31 Aug 19
Civic Tax Relief helped me tremendously. Due to my financial circumstances, I did not see a way out of my situation, but they worked with me and maintained excellent communication. The investigation process was quick and informative. They relayed to me everything about my tax situation, and then gave me the option to move forward into the resolution process of their program. I was very worried and truly did not see the light at the end of the tunnel. I was being garnished and was barely able to afford my bills, however, they were flexible with a payment plan. The resolution process saved my life. They were able to alleviate the garnishment as well as lower my liability, and put me in a program to make payments on whatever was remaining. I feel like I can live a normal life again and not have my past situation hanging over my head. Thank you CTR.
Debra Smith-Cook
20:08 04 Jul 19
Civic Tax Relief helped my life turn around for the better! After years of letting my Tax debt get out of hand and spiral out of control, they were able to get me the representation I needed. Not only was my total tax debt amount reduced to a lower amount, they also were able to get the levy lifted off of my bank account.. I appreciated their professionalism and always keeping me in the loop with an updated status on my case.. THANK YOU for the Relief
NextUpElite Sports
13:19 20 Jun 19
I rarely review anything but my recent experience with Civic Tax Relief has been exceptional from start to finish. I owed back taxes from years of owning my own business. I reached out to them after hearing their ad on the radio. It took roughly 8 mo to resolve my tax debt but I was able to settle at a fraction of what I owed. They were very patient and flexible with any fees during the whole process. I will definitely be referring others in similar situations.
david min
23:08 17 Apr 19
Had a great experience with them, and the outcome of my situation was great because of them, I will most definitely use them again if I ever have the need to, and recommend the to my family and friends and anybody that needs help, thanks for everything John Vargas, and all the people at Civic Tax Relif. thank you......
jaime granillo
21:01 17 Feb 19
I originally owe $20k to the IRS. After contacting civic tax relief they are difinitly the right place to get the IRS off ur back. Just a few thousands they sure took care of my debt with the IRS. Very satisfied
David Tran
21:41 03 Dec 18
omg, Im so happy I wanted to cry. When I called civic tax relief earlier this year I wasnt sure if this was real. At that time I owed the IRS a lot of money, no idea how I was going to pay. I was feeling completely hopeless. The guy I spoke with was really calming though. He sounded sincere and honest. I was on the fence but I decided to do it because I really had no choice. I didnt have thousands and thousands of dollars to just give the IRS. This was the best decision I could have made. Thank you sooo much Civic Tax Relief!!!!!!!!!!!
8900felix
19:29 03 Dec 18
I usually dont take the time to go out of my way and write reviews, but after the work these guys have done for me, its only right. I owed more money than I ever thought id be able to pay off. If youre in the same situation and wondering how youre ever gonna get out of this hole, give these guys a call. They straight up know what theyre doing. Im extremely grateful for all theyve done for me. I can go on with my life now and not worry about the IRS taking my paycheck.
JohnPaul Vargas
17:39 03 Dec 18
Due to inconsistent pay and jobs, I haven't been able to file taxes for the past few years. I was extremely afraid I was going to owe an arm and a leg in just fees alone from being 1099. Civic Tax was able to not only update me on my current tax issues I had, but they were able to bring my taxes down tremendously! I did have to pay a fee for their service, but that was nothing compared to how much I was saving. I definitely recommend them to friends and family. Thank you again!
Andrew Wynters
00:43 15 Aug 18
I was very skeptical of this company when I first saw the advertisement. After calling and speaking with Matt I felt like I was in good hands and that I was finally going to be getting the quality help that I needed. I was in a very tough financial situation and they were able to help me without any money up front. Matt was very flexible with meeting my financial needs and I would highly recommend this company to whoever is struggling with paying off their taxes.
David Garduno
11:00 06 Jan 18
Civic tax saved my life! The IRS was taking money from each of my paychecks and civic tax relief was able to stop that and reduce my debt by at least 65%. Every person I talked to made me feel welcomed and always were accommodating to my needs. I will definitely be suggesting civic tax relief to anyone who is in a similar situation as me. I'm not positive of the name of the gentlemen I talked to, but I think his name was Matt. He was very kind and helpful, he checked up on me and made sure I was aware of every step of the process. He went went above and beyond to meet my needs.
Halie Teague
10:49 06 Jan 18
I owed the IRS a huge amount of money from years of doing my taxes wrong. I heard the ad from civic tax relief and decided to give it a try, one of the best decisions I've ever made. Not only did they deal with the IRS for me, my wages were no longer being garnished and my payments are much more affordable for me. I would highly recommend civic tax relief to everyone.
My IRS debt had gotten long overdue. I never wanted to contact them because I thought it would be an insurmountable amount. However, when I heard the ad for civic tax relief, I gave them a call. They made this process so much easier than I expected. They were very communicative and walked me through every step of the process. They handled everything and I'm on my way to being debt free . Thank you civic tax relief. I highly recommend!
DeAndre Etherly
01:52 28 Dec 17
I highly recommend any with tax problems to call Civic Tax Relief. They help change my life. The IRS kept sending me letters about money I owed and I just couldn't understand why. They reviewed all of my letters and provided me with a detailed explanation of each letter. The resolution to my tax problem was a settlement for a low monthly repayment plan. The staff at Civic Tax Relief are extremely knowledgeable and friendly. Thanks for everything Civic Tax Relief
Erick Hill
20:44 27 Dec 17
Civic Tax Relief helped me out in a major way. They settled my debt and negotiated an affordable payment for me. No more garnishments or bank levy's. I definitely recommend that you use Civic Tax Relief to help solve issues with back taxes.
Civic Tax Relief helped with stopping my garnishment, filed my back taxes, and assisted with a settlement offer that was accepted by the IRS. They provided fast, friendly, and affordable service. I would strongly recommend them to anyone seeking assistance with tax debt.
Shonda Etherly
19:38 27 Dec 17
I am so happy that I chose to team up with Civic Tax Relief on my tax issues. At the end of my resolution they saved me $135,000! The garnishments on my paychecks have stopped and my installment agreement is affordable. Thank you Civic Tax Relief!
Teegan Seipp
01:00 07 Nov 17
Civic Tax relief saved me 28 thousand dollars from the irs. I am beyond thankful for their help! I would highly recommend the service to anyone that needs help with taxes.
Bruce Rose
00:48 07 Nov 17
I had been stressed out day and night about the notices i have been receiving from the IRS. I had attempted multiple time to fix the issue with the IRS only to end up with a payment plan in favor of the IRS with no regard to my actual financial capabilities.I heard Civic on the radio and decided to give them a call.I am on track and currently resolving the issues i am facing in my favor thanks to the hard working team fighting for me through Civic Tax. Seriously Thank you guys it means a lot.
steezy bee
16:01 16 Oct 17
Prior to calling into Civic Tax Relief I was dealing with taxes for a few unfiled years and a severe amount of back taxes owed. After speaking with Civic Tax Relief I had a huge sense of relief as the took over my entire case and most importantly resolved my tax issue and saved me money!
Brian Vaughn
15:55 16 Oct 17
I was receiving letters from the IRS for about 5 months and they were threatening to take my paychecks. I didnt know what to do. I had heard a commercial on the radio about Civic Tax Relief so i called them and they were able to help me out. I got the services i was needing and was able to bring my liability down about 7 thousand dollars. Thank you Civic Tax Relief for making this as easy as possible.
Do You Qualify? Find Out!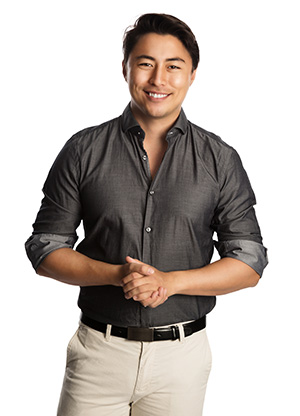 You have choices…
So, Why Choose Us?
Civic Tax Relief is a full-service tax liability resolution firm. We have extensive experience with IRS and state tax issues and tailor each solution individually–no cookie cutters. You're not a number with Civic Tax Relief. Your tax debt burden requires an approach that meets your specific needs. Period.